Top 5 SEO trends for 2022 – Oryx Web Technology
Trusted SEO Company in India 2022 | Top SEO Services in India | Affordable Local SEO Packages | SEO trends for 2022
What do you mean by search engine optimization (SEO)? SEO is a powerful tool for attracting consumers to your online platforms – when it is used correctly. Unfortunately, staying up-to-date on search engine optimization changes is not easy. Despite this, 70% to 80% of users ignore paid listings and focus exclusively on organic results. Furthermore, 28% of those searches result in a purchase.
To rank well in search engines, one must pay attention to many metrics, including traffic, backlinks, and social shares. Through the guide, you can develop your SEO strategy according to the relevant search engine optimization trends to anticipate for 2022. First, let's look at the SEO trends for 2022.
Artificial Intelligence Will Play a Larger Role in SEO
People interact with online content differently, thanks to artificial intelligence (AI). One notable AI algorithm is Google's. It was unveiled a few years ago and played a significant role in Google's search engine results pages (SERPS) ranking factors.
Voice Search Will Impact Search Queries
In recent years, voice search technology has greatly advanced thanks to innovations such as Google Assistant, Apple Siri, and Amazon Alexa.
Search engine optimization for voice search involves considering your keywords and identifying longer phrases people use to describe themselves daily. Longer, more natural-sounding phrases perform better in voice searches. Typed words tend to be abbreviated. For example, a user might voice search, "What are the new SEO trends for 2022?" but type the words, " new SEO trends 2022."
Mobile-Friendliness Will Impact Search Rankings
Earlier this year, Google made mobile-first indexing the default, which means it looks primarily at mobile versions of websites, referring to their mobile versions as the "primary" versions rather than desktop ones.
For your page to be user-friendly, you must ensure that Google can crawl your URLs. As such, you should not use a "disallow directive." Googlebot will also not load content that requires user interaction, such as clicking or swiping. Google needs to be able to see this so-called lazy-loaded content and ensure both the desktop and mobile sites have the same meta robots tags.
Featured Snippets Will Become More Prominent
Getting on top of Google's rankings won't require you to produce only long-term content. As of 2017, featured snippets are a shortcut to gaining prominence in Google — and they're not very long. When you type something into Google, you'll sometimes notice a box at the top of the SERPs, which is a featured snippet.
Long-Form Content Will Help Improve SERPs
The State of Content Marketing Strategy shows that longer reads have three times the traffic, four times the shares, and 3.5 times more backlinks than 901-1200 word articles. So long-form content can help you achieve higher search rankings. However, you need to maintain quality. The aim is to provide readers with the information they can share and keep them interested.
Hire the best SEO company for the top SEO services today!
About us and this blog
We are a digital marketing company with a focus on helping our customers achieve great results across several key areas.
Request a free quote
We offer professional SEO services that help websites increase their organic search score drastically in order to compete for the highest rankings even when it comes to highly competitive keywords.
Subscribe to our newsletter!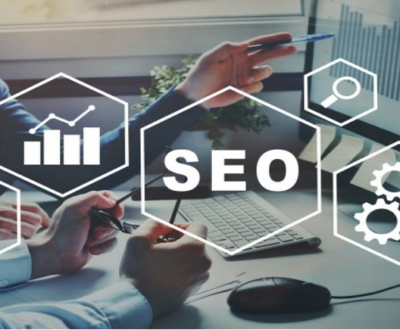 1. Introduction Powerful SEO Services - In today's digital age, having a…
[easy-share counters=1 counter_pos="inside" native="no" hide_total="yes" fullwidth="yes" fullwidth_fix="100"]